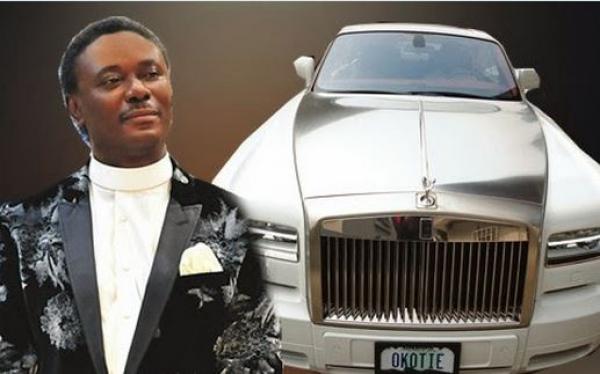 2015 Top 10 Richest Pastors In The World
So here is the list of 2015 richest pastors in the 'Godly Business'..Amazingly we have 5 out of the 10 world richest pastors from Nigeria, sadly we are still one of the most corrupt Countries in the World, whether the Church is a catalyst to its financial ruin is a question to be asked? Church is still the quickest way to get rich according to a Dragons den Nigerian candidate (sadly I agree).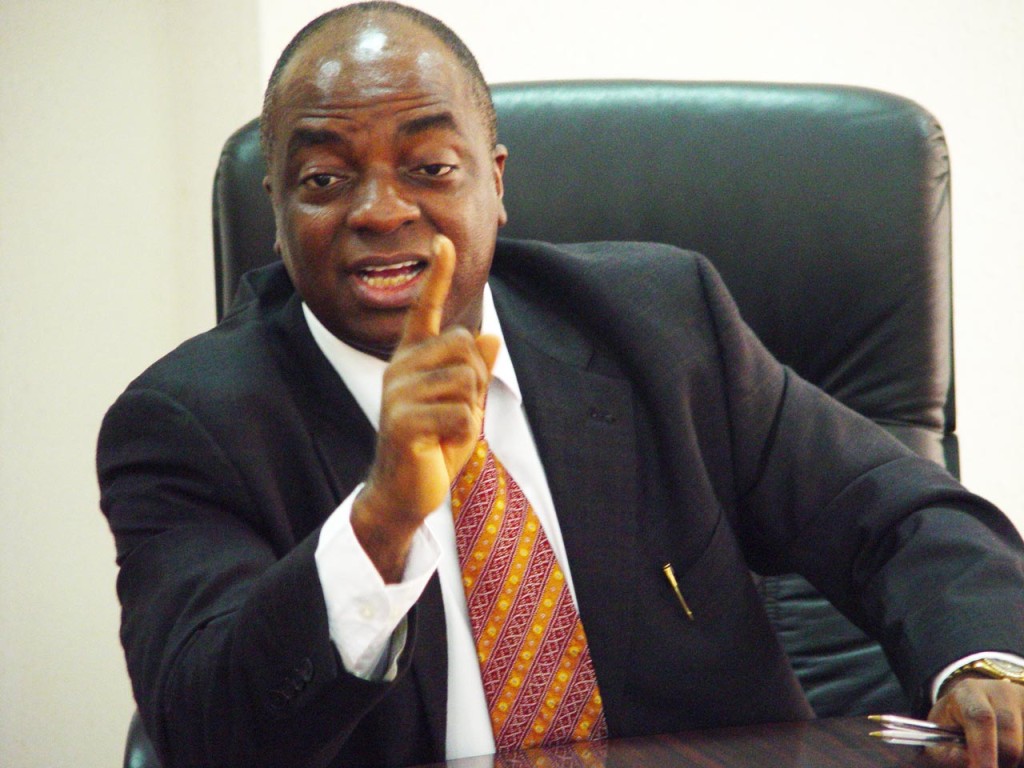 You see African Christianity like the American Church is more a 'prosperity gospel', what you can get out of it financially, just like a gambler, this is 'spiritual gambling' you pay more to God's pocket so HE can bless you more, bless you like the pastor who has a private jet, or bless you like the testimony giver, who built a 10 million dollar mansion in 1 month from zero savings.  Church is no more a 'serving ministry' but an 'amass wealth' ministry.Not one industry has been founded by these million dollar spiritual corporation, not one missionary free school or training institution has been set up by them.Are they really a Blessing to the Nation?…you will have to answer that!
1. David Oyedepo – Net worth: $150 Million (Nigeria)
His church is said to be one of the largest in Africa. Since founding the Living Faith World Outreach Ministry in 1981, he has bought him and his family four private jets and owns mansions in the US and the UK. He founded and owns Covenant University and Faith Academy. In 2011 Bishop David Oyedepo bought a Gulfstream V jet for US$30 million.
2. Chris Oyakhilome – Net worth: $50 Million (Nigeria)
He founded the famous Believers' LoveWorld Incorporated also known as Christ Embassy worldwide and has more than 40,000 members. He was at the center of a $35 million money laundering case in which he was accused of funneling funds from his church to foreign banks.
He owns newspapers, magazines, a local television station, a record label, satellite TV, hotels and extensive real estate. His Loveworld TV Network is the first Christian network to broadcast from Africa to the rest of the world on a 24 hour basis. (wife presently suing for divorce)
3. Benny Hinn – Net worth: $42 Million (United States)
He is a Christian evangelist and Bible teacher who practices faith healing. His thirty-minute TV program This Is Your Day is among the world's most-watched Christian programs, seen on various Christian television networks.
According to Inplainsite.org Hinn lives in a 10 million seaside mansion; a private jet, a Mercedes SUV and convertible, and "layovers" between crusades at the cost of $900 – $3,000 per night at locations including Hawaii, Cancun, London, Milan etc.
4. Creflo Dollar: Net Worth: $27 Million (United States)
American televangelist, pastor and a Word of Faith teacher, the founder of the non-denominational World Changers Church International. He has a couple of Rolls-Royces, private jets including one that costs about $5 million, million-dollar Atlanta home and $2.5 million Manhattan apartment.
5. Billy Graham – Net worth: $25 Million (United States)
He is an American evangelical Christian evangelist, ordained as a Southern Baptist minister, who rose to celebrity status in 1949 reaching a core constituency of middle-class, moderately conservative Protestants. He held large indoor and outdoor rallies; sermons were broadcast on radio and television, some still being re-broadcast today. He founded the Billy Graham Evangelist Association in 1950 and also has variety of media and publishing outlets.
6. T. D. Jakes – Net worth: $18 Million (United States)
He is the Apostle/Bishop of The Potter's House, a non-denominational American mega-church that has over 30,000 members. His ministry's annual revival MegaFest draws more than 100,000 people.  Lives in a $2.6 million luxurious pink brick, seven-bedroom home with swimming pool in the affluent White Rock Lake area of Dallas…
7. T.B. Joshua – Net worth: $15 Million (Nigeria)
He is the leader and founder of the The Synagogue, Church of All Nations (SCOAN), which runs a Christian television station called Emmanuel TV.He became the centre of a controversial topic when his church collapsed in Nigeria and killed over 80 people.
The Pastor has remained controversial for several years for his inexplicable powers to heal all sorts of incurable diseases, including HIV/AIDS, cancer and paralysis. In 2014 he was living in a $1.7 million mansion.
8. Matthew Ashimolowo – Net worth: $10 Million (Nigeria)
He founded Kingsway International Christian Center (KICC) in London, the largest Pentecostal church in the United Kingdom. It has assets worth more than $40 million and earns profit of more than $10 million.
9. Chris Okotie – Net worth: $10 Million (Nigeria)
He founded the Household of God Church International Ministries, a Pentecostal congregation in Lagos in 1987. He is famous for his love for fast and luxurious cars and owns the likes of Rolls Royce Phantom.
10. Joseph Prince – Net Worth: $5 million (Singapore)
The senior pastor at New Creation Church has an annual salary of $550 000. The church netted about $44.7 million in 2008.