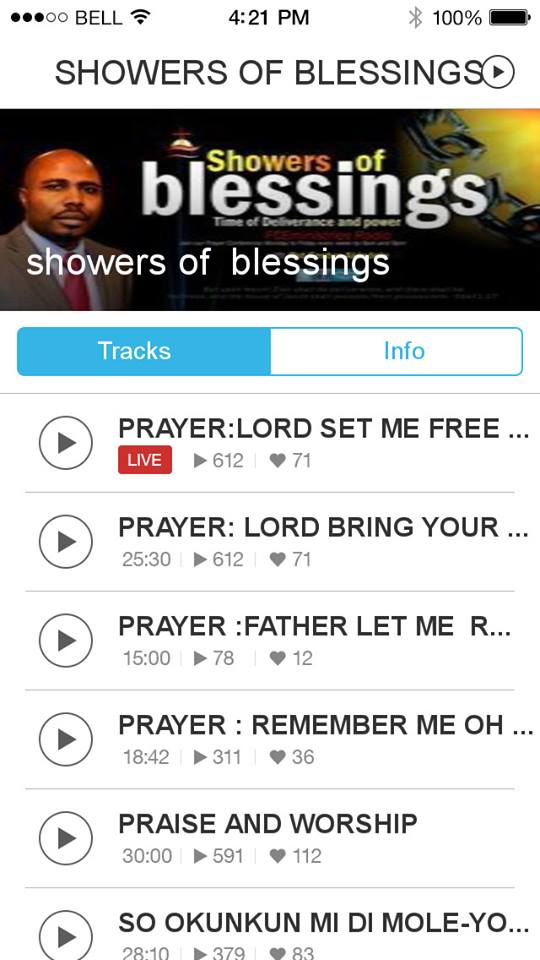 Free – Daily prayer App
This Daily prayer app is fantastic for your Spiritual prayer growth, hookup for morning devotions live and evening devotion in English.
However to the Yoruba speakers there is a add done bonus of 1 hour Saturday morning live session!.
Do you need a spiritual mentor or guardian or companion to lead you in prayers?. Or to pray with, do night vigil, listen on the train or do your daily devotional?.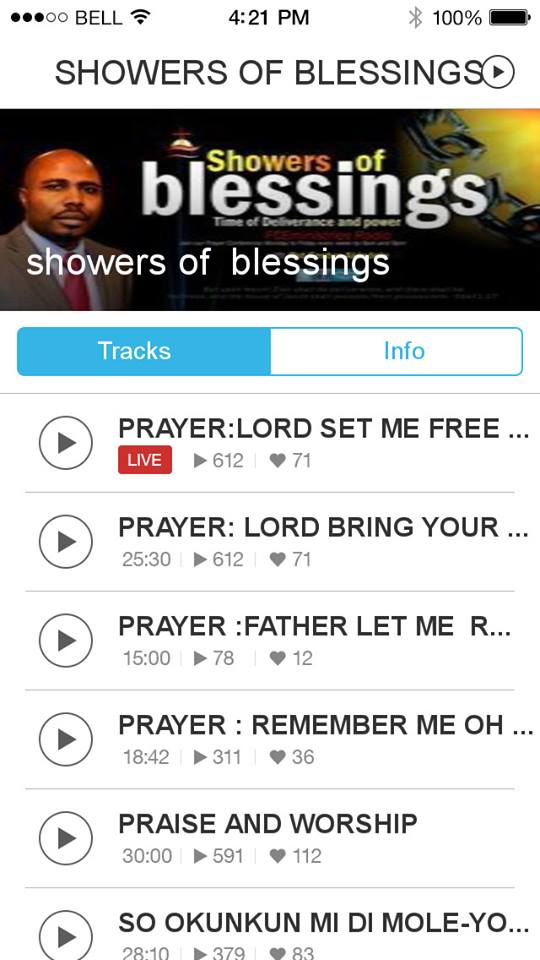 Then this is the best free prayer app around, the Prayerist is the overseer of FCE Ministries, Maryland USA, Pastor Festus is my favourite midnight burner prayer mentor, he is highly anointed and prayer sessions are power packed.
He is on USTREAM and SPREAKER both can be downloaded as app or online. I think they also have their own app called Showers of Blessings.
REMEMBER: THE EFFECTIVE FERVENT PRAYER OF THE RIGHTEOUS AVAILETH MUCH..JAMES 5:16
ENGLISH 1HOUR PRAYER SESSION

YORUBA PRAYER SESSION